Cornucopia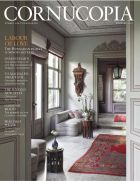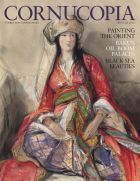 'Gorgeous enough for the coffee table, serious enough to be found in academic libraries.'
John Sandoe's is pleased to be able to offer both current and back issues of Cornucopia for sale in the shop, or by mail order.
Most recent issues are priced at £12; some older ones are a little cheaper but some rare editions are considerably more. Please contact us by email or telephone for prices for specific issue numbers and to place orders, or visit us in the shop.
********************
For Cornucopia's small range of specialised and beautifully produced books – which are not necessarily Turkish in subject, and some of which are published by the Cornucopia imprint Caique, see below.
---
Showing all 7 results
Edited by John Montagu Douglas Scott with photographs by Fritz von der Schulenburg

Another Buccleuch house, this time in the Border country near Selkirk, and absolutely vast and somewhat austere in appearance. The miles of ... Find out more